GLA
GLA GRO-1 Aquarium CO2 Regulator
---
The GLA GRO-series CO2 regulators lead the way in adaptive CO2 distribution. Our innovative modular manifold, allows the user to add manifold blocks with ease, and expand CO2 supply, independently, to up to 5 aquariums. Our GRO-series regulators can adapt to the expansion of your aquarium system, allowing you to use one regulator for multiple tanks. We make sure that when you invest in our professional CO2 equipment, you invest in a single regulator that can grow with you and last a lifetime.
Industrial grade regulator body
Custom precision GLA needle valve
Pro-class solenoid valve with 'cool touch' technology keeps the solenoid cool to the touch during operation
Custom GLA bubble counter with advanced filtration and check valve to protect internal components of regulator
Professional quality pneumatic components
Forged brass and die cast for durability and accurate machining
Dual gauge (tank volume and working pressure)
No end-of-tank dumps
We are confident that our GRO-series GLA CO2 regulators rise above and outlast the competition
Custom built, pressure tested, and leak tested in the USA
Our business is to provide professional quality CO2 regulators and systems to the aquarium hobbyist and to specialized CO2 applications seeking the best CO2 equipment available. We design our CO2 collection with pro-quality pneumatic components to provide an extremely reliable, long-term solution for CO2 distribution. Our CO2 experts build each regulator to order and provide longterm customer care for each regulator shipped out of our distribution center.
Installation: CGA-320 threads
Output Pressure Gauge: 0 - 60 PSI
Tank / High Pressure Gauge: 0 - 2000 PSI
Integral PRV: Pressure Relief Valve releases at 51 - 53 PSI
6 foot electrical cord
Includes: one nylon inlet seal and 5 feet of CO2 resistant tubing
Shipping & Lifetime Warranty
Current lead time of 1-3 business days. Orders ship in 1-3 business days.
We do not accept returns on CO2 Regulators.
GLA GRO-series regulators are covered under a LIFETIME warranty.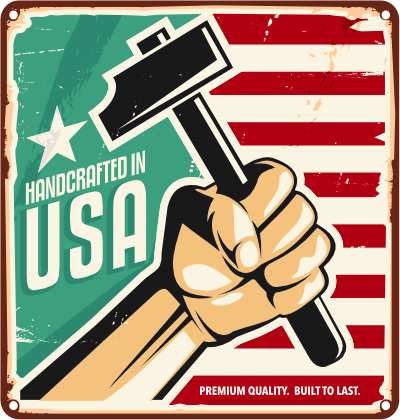 SKU:

153101
7 Reviews
Just works out of the box
Arrived very well packed. Just works, i am happy
Great Regulator
Arrived in protective packaging and in good condition. So far so good with this unit.
Absolutely perfect
There are two things that are fantastic about this regulator. First, it is like a scientific instrument. It is made from brass and really high quality fittings that have been assembled by a human and everything is perfect right out of the box. The quality is really remarkable all around. gauges are super easy to read, bubble counter and airline input are very high quality. The second thing which may seem trivial unless you are an expert already at CO2 is the instructions. They are simple and perfect. I never could have figured out the Chinese version I almost bought. there are a lot of steps to doing it right and doing it in a way that does not fry your solenoid or low pressure valve.The instructions are almost worth the price of admission. Love a well made tool.
Quality Regulator
Had it running for around 10 days now. Easy to setup, all in one unit. processing was a bit slower than I would have like but fast shipping and quality packaging. I will be expanding upon this regulator in the future.
Highly satisfied customer
It's my first time trying co2. I bought the gla gro-1. It was easy to set up and it works great!!
Rafael Cornejo
15th Mar 2019
Great product
Solid built! Great customer service and awesome communication
Sandi Spinner
11th Mar 2019
Regulator and customer service
I purchased this system just over a year ago. It has worked perfectly. When I did have a slight problem I contacted them through email. My email was answered very quickly, and he helped walk me through how to clean a party fix my problem. Quality of product and customer service is top notch! Highly recommend this product and company.
Add a Review