GLA custom CO2 systems provide planted tank hobbyists the CO2 essentials and monitoring equipment they need to grow a successful planted tank. Our extremely reliable CO2 equipment allows you to focus on what's important, growing & enjoying your planted tank. The GLA GRO CO2 System contains the following equipment:
GLA GRO CO2 Regulator
GLA GRO-series CO2 regulators are built with superior & innovative components for CO2 precision and lifetime CO2 distribution. Our GRO series CO2 regulators are designed to last you a lifetime of planted aquarium enjoyment. We design and hand build our CO2 regulators in the USA, our business is founded on providing unparalleled CO2 technology and CO2 distribution excellence.
Superior grade aluminum regulator body
Cutting edge micro-precision needle valve rotates 360 degrees
Industrial performance 'cool touch' solenoid valve
Premium GLA bubble counter with check valve to protect internal components
Multi-stage micron filtration inlet and outlet
Laser precision metal-on-metal valve seat
Integrated pressure relief valve (PRV)
Professional quality pneumatic components
Custom built, pressure tested, and leak tested in the USA. We are confident that our GRO-series GLA CO2 regulators rise above and outlast the competition.
Our business is to provide professional quality CO2 regulators and systems to the aquarium hobbyist and to specialized CO2 applications seeking the best CO2 equipment available. We design our CO2 collection with pro-quality pneumatic components to provide an extremely reliable, long-term solution for CO2 distribution. Our CO2 experts build each regulator to order and provide longterm customer care for each regulator shipped out of our distribution center.
Installation: CGA320
Output Pressure: 0 - 70 PSI
CO2 Cylinder + Check Valve + Nylon Seal + CO2 Tubing
Select one or two 5lb aluminum CO2 cylinders to meet your needs. Cylinder ships empty.
Check valve permits flow in one direction only.
Nylon seal for the connection between your CO2 regulator and cylinder.
CO2 resistant, high pressure rated tubing. This is not silicone tubing, with our tubing no CO2 will be wasted. Quantity: 10 feet
Shipping & Lifetime Warranty
Current lead time of 1-3 business days. Orders ship in 1-3 business days.
We do not accept returns on CO2 regulators or CO2 systems.
GLA GRO-series regulators are covered under a LIFETIME warranty.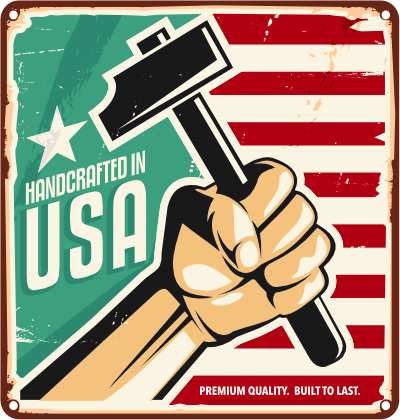 Best kit for a great price.

I really was not sure what to expect as this is my first co2 system. With no experience I was able to install this system in a matter of minutes. Everything was super easy to follow, they even have some youtube videos explaining things. Customer service was like no other experience Ive had online before. They answered questions at all hours even on a Sunday. What the heck more could you ask for? Thank you GLA for making this so easy.

I like the simple yet well-built product. I also appreciated GLAs customer support since I needed a few questions answered as I was setting this up.

Quality well built CO2 system.

Great system for beginners

This is my first experience with injected CO2 and I gotta say you cannot go wrong with the GRO system if you're new to CO2 in aquariums. I got mine along with an in-line aluminium diffuser from GLA in September but I didn't set it up until December when I finally got my hands on a tank the size I needed (thanks pandemic for messing up with supply chains! Sigh!). At times I was dreading the day of finally setting up my aquarium because it mean to put together this CO2 system, thinking it'd be nightmare of a precision work cuz we're talking about pressurized gas. Far from it! The instructions that came in the package are super clear and fool-proof and I got my GRO system set up and running in less than an hour! Besides tinkering with the appropriate rate of injected CO2 for your tank, the GLA GRO CO2 system, when connected to a timer, is practically "set it and forget it!" (until you have to refill your CO2 cylinder, that is).

Fantastic regulator I could not be more thrilled with. Ive used many other brands of co2 regulators for my planted tank and reef tank, but GLA takes the cake when it comes to co2 systems.

Great kit and fantastic service

This Gro system has exceeded my expectations by a mile. For a complete system with cylinder this kit is hard to beat. Its backed by GLA full customer support system which as a newbie I was totally grateful for. My 75g tank is a showpiece in my house and the topic of discussion every time we have guest. Its the GLA co2 system that really propels the discussion in my home when guest see it. It looks very sleek,clean and neat. Its perfect for the compact space I have under my 75g tank. I do love this regulator:)

This is one great aquarium co2 system. Everything from form to function of this system has been exactly what I wanted and is why I went with GLA. The only thing this system did not come with is a co2 diffuser, which I totally understand because there are a tone of sizes. GLA was there for me with helping me choose a co2 diffuser for the tank Im setting up. I opted for the co2 reactor they sell and it has been working flawless now for almost 2 months. You will notice the quality the minute you set this co2 system up. Super easy instructions and only a few minutes of install time. I spent the next few hours just marveling how nice it all was lol.

So happy with it!

I lost my first unit in a cross country move. I knew I would be dissapointed by a different replacement. The directions were easy to follow and all my connections were good the first time around also, the gas cylinder was cheaper than I could source it myself.

Purchased one of GLAs co2 systems and Im very happy with this system. It works very well and is of very good quality. Their customer support is A+ with a friendly and fast response. I will recommend them to anyone looking for a co2 system.

Products where packaged securely (best I've ever seen). Setup was a snap with easy to follow instructions. Bubble count was easy to set and remains consistent. Customer Service is second to none. Glad I sprung for a GLA setup. WELL WORTH THE INVESTMENT!!!

Setting it up was easy. After setup, it's an experiment until you get the ppm right but the needle valve makes fine tuning a snap. Customer service is also excellent
Best kit for a great price.

I really was not sure what to expect as this is my first co2 system. With no experience I was able to install this system in a matter of minutes. Everything was super easy to follow, they even have some youtube videos explaining things. Customer service was like no other experience Ive had online before. They answered questions at all hours even on a Sunday. What the heck more could you ask for? Thank you GLA for making this so easy.

I like the simple yet well-built product. I also appreciated GLAs customer support since I needed a few questions answered as I was setting this up.

Quality well built CO2 system.

Great system for beginners

This is my first experience with injected CO2 and I gotta say you cannot go wrong with the GRO system if you're new to CO2 in aquariums. I got mine along with an in-line aluminium diffuser from GLA in September but I didn't set it up until December when I finally got my hands on a tank the size I needed (thanks pandemic for messing up with supply chains! Sigh!). At times I was dreading the day of finally setting up my aquarium because it mean to put together this CO2 system, thinking it'd be nightmare of a precision work cuz we're talking about pressurized gas. Far from it! The instructions that came in the package are super clear and fool-proof and I got my GRO system set up and running in less than an hour! Besides tinkering with the appropriate rate of injected CO2 for your tank, the GLA GRO CO2 system, when connected to a timer, is practically "set it and forget it!" (until you have to refill your CO2 cylinder, that is).

Fantastic regulator I could not be more thrilled with. Ive used many other brands of co2 regulators for my planted tank and reef tank, but GLA takes the cake when it comes to co2 systems.

Great kit and fantastic service

This Gro system has exceeded my expectations by a mile. For a complete system with cylinder this kit is hard to beat. Its backed by GLA full customer support system which as a newbie I was totally grateful for. My 75g tank is a showpiece in my house and the topic of discussion every time we have guest. Its the GLA co2 system that really propels the discussion in my home when guest see it. It looks very sleek,clean and neat. Its perfect for the compact space I have under my 75g tank. I do love this regulator:)

This is one great aquarium co2 system. Everything from form to function of this system has been exactly what I wanted and is why I went with GLA. The only thing this system did not come with is a co2 diffuser, which I totally understand because there are a tone of sizes. GLA was there for me with helping me choose a co2 diffuser for the tank Im setting up. I opted for the co2 reactor they sell and it has been working flawless now for almost 2 months. You will notice the quality the minute you set this co2 system up. Super easy instructions and only a few minutes of install time. I spent the next few hours just marveling how nice it all was lol.

So happy with it!

I lost my first unit in a cross country move. I knew I would be dissapointed by a different replacement. The directions were easy to follow and all my connections were good the first time around also, the gas cylinder was cheaper than I could source it myself.

Purchased one of GLAs co2 systems and Im very happy with this system. It works very well and is of very good quality. Their customer support is A+ with a friendly and fast response. I will recommend them to anyone looking for a co2 system.

Products where packaged securely (best I've ever seen). Setup was a snap with easy to follow instructions. Bubble count was easy to set and remains consistent. Customer Service is second to none. Glad I sprung for a GLA setup. WELL WORTH THE INVESTMENT!!!

Setting it up was easy. After setup, it's an experiment until you get the ppm right but the needle valve makes fine tuning a snap. Customer service is also excellent