GLA PRO-DS modular CO2 regulators lead the way in adaptive CO2 distribution. Our innovative modular manifold allows the user to add (or subtract) manifold blocks with ease, and expand CO2 supply, independently, to multiple aquariums. Our modular CO2 regulators flawlessly and easily adapt to the expansion of your aquarium system, allowing you to use one regulator for multiple tanks. We make sure that when you invest in our professional CO2 equipment, that you invest in a single regulator that can grow with you and last a lifetime.
GLA PRO-DS CO2 regulators are built with professional & innovative components for CO2 precision and lifetime CO2 distribution. Our PRO-DS series CO2 regulators are designed to last you a lifetime of planted aquarium enjoyment. We design and hand build our CO2 regulators in the USA, our business is founded on providing lifetime CO2 technology and CO2 distribution excellence.
GLA PRO-DS modular CO2 regulators feature:
Professional grade dual stage regulator body
Dual stage regulator reduces source pressure in two steps to eliminate fluctuation in working pressure, as pressure drops in CO2 cylinder
Multi-stage stainless steel micron filtration inlet and outlet
Laser precision metal-on-metal valve seat.
Integrated pressure relief valve (PRV)
Cutting edge micro-precision needle valve rotates 360 degrees
Industrial performance 'cool touch' solenoid valve
Premium GLA bubble counter with check valve to protect internal components
Dual gauge (tank volume and working pressure)
No end-of-tank dumps
We are confident that our modular series GLA CO2 regulators rise above and outlast the competition
Custom built, pressure tested, and leak tested in the USA
Our business is to provide professional quality CO2 regulators and systems to the aquarium hobbyist and to specialized CO2 applications seeking the best CO2 equipment available. We design our CO2 collection with pro-quality pneumatic components to provide an extremely reliable, long-term solution for CO2 distribution. Our CO2 experts build each regulator to order and provide longterm customer care for each regulator shipped out of our distribution center.
Installation: CGA320
Output Pressure: 0 - 140 PSI
Tank / High Pressure: 0 - 3000 PSI
Includes: one nylon inlet seal
(CO2 tubing not included, purchase tubing here)
Shipping & Lifetime Warranty
Current lead time of 1-3 business days. Orders ship in 1-3 business days.
We do not accept returns on CO2 Regulators.
GLA PRO-DS modular series regulators are covered under a LIFETIME warranty.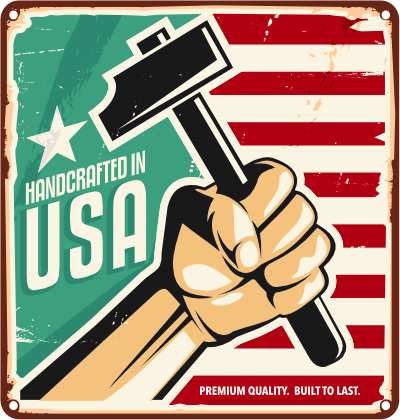 I've owned 5 co2 systems in my life and only two were worth a !*&!, the first and the last. And GLA will be my last! My first system was basically a co2 bottle with a series of upside down cups submerged in the aquarium. Not the most effective system, but I did see some results and it was so simple nothing could go wrong. Thanks Tetra. Your system was exactly what you said it was. Although you failed to mention the bug you were bitting me with. Since then every system I've tried has been garbage. Leaking gauges, poor needle valves, regulators with two settings (full on or maybe tomorrow) I've seen it all. I had about given up. I found myself dreaming of those simpler days even if it meant having a stack of plastic cups in my aquarium. I don't know what internet rabbit hole led me to your web site, but there I was and I was trying every trick to talk myself out of buying another over-priced on/off switch for my 5 gallon Betta tank. Lol (I've got dreams, ok) Well, it arrived shortly after. 30 minutes after arrival it was running perfectly. Well, other than the leaky check valve i had left in line from my old system. BEGONE, DEMON! Thank you GLA, for providing me exactly what I have been expecting for the last 35 years. I would not change a thing. The looks are great, the Finnish on all the parts are perfect, every knob has the same smooth action, all the valves have perfect ratios for ease of use and responsiveness, love the bubble counter, and even great instructions. Most importantly though, one week in and I'm all ready getting great results. Will buy again. Will be trying more of your products. Gotta go plan that dream tank, talk to you soon.

Love my GLA co2 regulator.

I ordered this along with my new co2 reactor and could not be more pleased. You can bet GLA is the absolute pinnacle in co2 systems. One thing they do not mention is the regulator can be used without a bubble counter. I run such a high flow rate bubble counters are useless.

Top quality aquarium co2 regulator.

I own many co2 regulators and even a 15 year old GLA model. This new DS series is leaps what all my other regulators are. The feeling of all the adjustments is not like my other regulators. The DS is super smooth. I like that I can remove the bubble counter and run tubing directly. Stability is of the most importance with co2 and if you do not know already GLA is the creme of the crop. I have been doing business with GLA for almost 20 years. That in itself says volumes. You can buy with confidence from GLA, these guys invented the co2 game, they are the real pro's.

Real profesional quality co2 system

I love my new GLA co2 regulator. This has to be the very best co2 regulator on the market. My previous electronic co2 regulator is not even in the same class of precision,form and finish. This is a real true to life high quality piece of equipment. I can add extra manifolds at anytime if I need to feed more tanks. Thanks GLA for making such high quality co2 regulators from us plant geeks!:)

So far so good. First impressions are that the needle valve is very accurate and easy to use. And the gauges are extremely accurate as well. I replaced an old Aquatech that would have a functioning pressure which would jump around. This one does not at all. My favorite part, other than the quality, is the lifetime warranty that comes with this regulator. I know exactly how to use it properly, therefore I should never have to purchase another one as long as GLA is still in business.

I love everything about the DS-! co2 regulator. Super nice finish and easy to use. Its rock solid since day one I set it up. I ordered last wek an additional manifold to feed a new aquascape Im working on. It was super easy to add co2 to my 2nd tank in a matter of minutes. This is without a doubt the best co2 regulator around.

The absolute best in the industry

Per recommendation of my local club I decided GLA was the way to go. I emailed GLA to ask a number of questions and was delighted to be flooded with information. They were professional and willing to answer all my questions. Upon receipt of the system I was surprised to see how well built the regulator was. Installation was painless and installed faster than my wife could fix her hair. The co2 system is the nicest part of my whole aquarium kit, except my aquascape lol. Thank you GLA you are the best!

This is my favorite piece of aquarium equipment besides my car. Prior to the pandemic I was using a competitor brand that crapped out on me. Luckily covid was heavy so the tank was getting torn down anyways. Fast forward to this DS regulator and I could not be more pleased. I echo what many say, its super silky smooth and an absolute joy to look at daily. If you dont have a GLA regulator, your doing it wrong.

GLA quality through and through.

I have 4 GLA regulators running and this is my newest addition. Quality and precision are the first things that come to mind right out of the box. There are a number of dual stage regulators on the market, but none of then are actual real dual diaphragm regulators like GLA's. I have seen the competitors regulators and I was also able to find out specs on all of them, including GLA. GLA is the real thing, and I might say in the class of their own. While the GLA regulator may be larger in size(its because it houses two internal diaphragms) does not mean its lesser than when comparing regulator brands. In fact its quite the opposite. It tells you its a real dual stage! You simply cant beat what GLA is offering. Dont even try to compare this with competing brands, its like apples and oranges and GLA goes as far as adding the cream on top!

GLA PRO-DS-1 AQUARIUM CO2 REGULATORS are simply the best in the world. They are expertly made and engineered with the highest level of precision. I have used many others, and they all pale in comparison.

As an engineer I can confirm this is the best co2 regulator.

Ive spent many years aquascaping my tanks since 2001. Ive had just about every co2 system available for aquariums. You name it I have it. I even have my old Dupla regulator. In all I would say I have about 13 co2 regulators. This is my 2nd GLA co2 regulator as my first is still in session. GLA regulators are way better in quality and craftsmanship. The madular manifold system they invented is absolutely a game changer. Kudos to GLA for bringing this to the world. GLA, you guys deserve much more credit for this design. I love my DS co2 regulator like I love cake. The whole experience from packaging to installation was wonderful. They even include all the tools you need to properly install and remove the co2 regulator. One thing I would advise is to order co2 tubing, the regulators dont come with co2 tubing but the complete systems they make do. Just a heads up!

Absolutely lovely addition to our home aquascape.

After a sudden failure in our current co2 system we were recommended by PTF to head over to GLA to help us with our new home aquascape. First I should say our first regulator was a knock off from Amazon so its no surprise to why it failed. What you will notice with the GLA DS regulator is while it looks like an intimidating piece of equipment, rest assured its not. Its the opposite quite frankly and elegant to boot. Customer service was extremely pleasant, shipping was expedited quickly and most of all the packaging was super. Installing was very easy, and I followed this tutorial which made it all the more easier,https://www.youtube.com/watch?v=5L94GoscFBw&t=12s