GLA
GLA PRO-SS Aquarium CO2 System (Dual Stage ) (Changeover) (Advanced)
---
GLA custom CO2 systems provide planted tank hobbyists the CO2 essentials and monitoring equipment they need to grow a successful planted tank. Our extremely reliable CO2 equipment allows you to focus on what's important, growing & enjoying your planted tank. The GLA PRO CO2 System contains the following equipment:
GLA PRO-1-SS [Two Stage] CO2 Regulator
High purity, stainless steel, two stage regulator body
Dual stage regulator reduces source pressure in two steps to eliminate fluctuation in working pressure, as pressure drops in CO2 cylinder
High purity stainless steel diaphragm.Multi-stage stainless steel micron fitration inlet and outlet
Stainless steel spring and stem. Stainless steel gauges
Laser precision metal-on-metal valve seat. Valve seats - PCTFE, PTFE & Vespel
Integrated stainless steel pressure relief valve (PRV)
Custom precision GLA needle valve
Pro-class solenoid valve with 'cool touch' technology keeps the solenoid cool to the touch during operation
Custom GLA bubble counter with advanced filtration and check valve to protect internal components of regulator
Dual gauge (tank volume and working pressure)
No end-of-tank dumps
We are confident that our Pro-series GLA CO2 regulators rise above and outlast the competition
The innovative modular manifold, allows the user to add manifold blocks with ease, and expand CO2 supply, independently, to up to 5 aquariums
Our PRO-series regulators can adapt to the expansion of your aquarium system, allowing you to use one regulator for multiple tanks
Our CO2 experts build each regulator to order and provide longterm customer care for each regulator shipped out
Custom built, pressure tested, and leak tested in the USA
Installation: CGA-320 threads
Output Pressure Gauge: 0 - 160 PSI
Tank / High Pressure Gauge: 0 - 4000 PSI
Integral PRV: Pressure Relief Valve releases at 100 PSI
6 foot electrical cord
Milwaukee MC122 PH Controller
The Milwaukee MC122 pH Controller allows you to monitor pH andmaintain desired CO2 levels in your aquarium. The MC122 is designed to connect to the solenoid of your CO2 regulator. It regulates the release of carbon dioxide, which is directly related to pH. Once a desired pH is set, the controller will signal the solenoid valve to prompt the CO2 regulator to stop releasing or to release more CO2 in order to maintain the set pH.
Range: 0.0 ~ 14.0PH
Accuracy: ±0.2PH
Resolution: 0.1PH
User selectable Hi/Low Set Point
Manual 2 point calibration
Double junction pH electrode with 2m cable (BNC connector)
Alarm indicates when reading is higher/lower than set point
Power Supply: 12 VDC
Two CO2 Cylinders + Manual Cylinder Changeover Assembly + Dual Cylinder Mounting Bracket + Check Valve + Permaseal + CO2 Tubing
The changeover system includes two (2) 5lb or 10lb aluminum CO2 cylinders, select the size you need. Cylinders ship empty.
The changeover system connects two CO2 tanks with one flexible hose, allowing you to switch between the two connected CO2 cylinders easily, without a service interruption and longer times between refills. Features: Swagelok valve rated at 2500 PSI Core tubing rated at 3250 PSI, heavy duty brass fittings, and Spring guard hose protector for safety and durability.
Mount the two CO2 cylinders securely and neatly to a flat surface with the heavy duty 11 guage steel Dual cylinder bracket, with straps and cinch buckle
Check valve permits flow in one direction only.
Brass permaseal provides a permanent seal for the connection between your CO2 regulator and cylinder.
CO2 resistant, high pressure rated tubing. This is not silicone tubing, with our tubing no CO2 will be wasted. Quantity: 10 feet
Shipping & Lifetime Warranty
Current lead time of 1-3 business days. Orders ship in 1-3 business days.
We do not accept returns on CO2 regulators or CO2 systems.
GLA Pro-series regulators are covered under a LIFETIME warranty.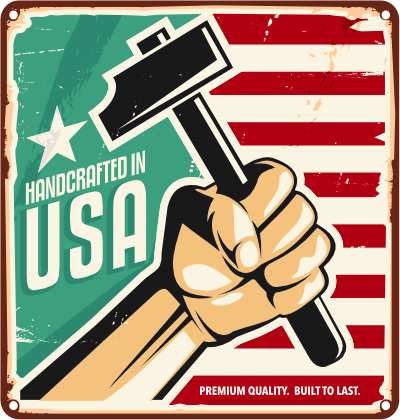 SKU:

195204
0 Reviews
Be the first to review this product.
Add a Review