GLA MINI-DS series is an unparalleled and exceptionally configurable dual stage CO2 regulator, built with professional & innovative components for CO2 precision and lifetime CO2 distribution. Our MINI-DS CO2 regulators are designed and hand built to last you a lifetime of planted aquarium enjoyment. Limited release availability!
Professional grade sleek and mini dual stage regulator body
Option to configure regulator with or without solenoid and bubble counter
Operational without a solenoid (no electricity required), designed for slow and continuous 24 hour CO2 distribution
Dual stage regulator reduces source pressure in two steps to eliminate fluctuation in working pressure, as pressure drops in CO2 cylinder
Cutting edge micro-precision needle valve rotates 360 degrees (standard feature)
Singe gauge (working pressure)
No end-of-tank dumps
We are confident that our GLA CO2 regulators rise above and outlast the competition
Custom built, pressure tested, and leak tested in the USA
Our business is to provide professional quality CO2 regulators and systems to the aquarium hobbyist and to specialized CO2 applications seeking the best CO2 equipment available. We design our CO2 collection with pro-quality pneumatic components to provide an extremely reliable, long-term solution for CO2 distribution. Our CO2 experts build each regulator to order and provide long-term customer care for each regulator shipped out of our distribution center.
*Optional Pro-class solenoid valve with 'cool touch' technology keeps the solenoid cool to the touch during operation (*optional configuration)
*Optional custom GLA bubble counter with advanced filtration and check valve to protect internal components of regulator (*optional configuration)
*Installation options, select: CGA320, Paintball, Disposable CO2 Cartridge, or DIN477
*Working Pressure options, select: working pressure version 0-60 PSI, or working pressure version 0-30 PSI (0-30 PSI version is compatible for use with glass/acrylic CO2 diffusers & CO2 reactors, and is not suitable for use with high pressure CO2 diffusion atomizers or atomic CO2 diffusers.)
(CO2 tubing not included, purchase tubing here)
Shipping & Lifetime Warranty
Current lead time of 1-3 business days. Orders ship in 1-3 business days.
We do not accept returns on CO2 Regulators.
GLA CO2 regulators are covered under a LIFETIME warranty.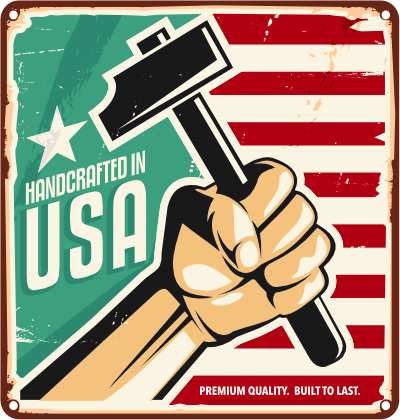 My third and last regulator

I've tried two others and GLA is by farthest my favorite. This regulator has the finest precision and highest quality I've seen. Also love the look.

I love this co2 regulator.

I ordered this on recommendation on Youtube.

GLA MINI-DS CO2 regulator

When I received the package everything looked perfect. After install I noticed CO2 leak from regulator fitting and it wouldn't tighten onto CO2 tank . Found all fittings loose. I had to re-assemble the entire regulator. This was not my first regulator from GLA which came in perfect. QC issues on this one. Staff Reply: Thank you for your review. The fitting to the regulator is interchangeable. Its designed to be installed and removed with easy. This is why we supply you with the tools to install. No real amount of "assembly is required". Its as simply as tightening the main stem. Basically, one big bolt. Easy to do with our supplied tools in the box.

I love it, simple and has all the features of the best minus the HP gauge. Im buying a second one and I hear they have a model with modular manifold and thats the model I plan to get next.

As good as it gets for mini dual stage co2 regulator.

I absolutely love this dual stage regulator. Its heavy duty, compact and completes my full ADA system. I love that you can opt out of the solenoid. I run my kit without a solenoid using the slow drip method 24/7 and my aquqscapes never looked better. No electricity required. The build quality is top shelf. Way to go GLA!

Amazing quality and simplicity

I ordered this regulator without solenoid so I can have a slow drip of co2 24/7. I wanted simplicity because of the ADA glass cabinet I use and it meshed extremely well with the installation. This dual stage co2 regulator is like no other you will ever see. Clean,dual stage and installs in minutes. Luv luv luv.

This has to be the sexiest dual stage co2 regulator available. Its super heavy duty and the options you have during check out to have it built are really nice and its why I chose this model. For starters I use this with a full ADA system and this regulator simply ties it all together. I use this regulator without a solenoid and its been incredible. My co2 stays stable 24/7 without skipping a beat. No electricity required! The needle valve is just butter smooth and has a constant everyday reliable bubble count. The only thing I do to this co2 regulator is polish it from all the fingerprints my friends leave all over it from drooling al lover it. She's a beauty GLA!

Without a doubt the most compact dual stage you will ever see. This regulator was perfect for my 55g tank with limited stand height. I really like the fact that it fits every type of co2 cylinder but more importantly is the build quality. This is the nicest piece of aquarium equipment I have ever seen. Most of my stuff just feels like cheap plastic garbage lol. Not this regulator though!