GLA
GLA GRO Aquarium CO2 System
---
GLA custom CO2 systems provide planted tank hobbyists the CO2 essentials and monitoring equipment they need to grow a successful planted tank. Our extremely reliable CO2 equipment allows you to focus on what's important, growing & enjoying your planted tank. The GLA GRO CO2 System contains the following equipment:
GLA GRO-1 CO2 Regulator
Industrial regulator body
Custom precision GLA needle valve
Pro-class solenoid valve with 'cool touch' technology keeps the solenoid cool to the touch during operation
Custom GLA bubble counter with advanced filtration and check valve to protect internal components of regulator
Professional quality pneumatic components
Forged brass and die cast for durability and accurate machining
Dual gauge (tank volume and working pressure)
No end-of-tank dumps
We are confident that our GRO-series GLA CO2 regulators rise above and outlast the competition
The innovative modular manifold, allows the user to add manifold blocks with ease, and expand CO2 supply, independently, to up to 5 aquariums
Our GRO-series regulators can adapt to the expansion of your aquarium system, allowing you to use one regulator for multiple tanks
Our CO2 experts build each regulator to order and provide longterm customer care for each regulator shipped out
Custom built, pressure tested, and leak tested in the USA
Installation: CGA-320 threads
Output Pressure Gauge: 0 - 60 PSI
Tank / High Pressure Gauge: 0 - 2000 PSI
Integral PRV: Pressure Relief Valve releases at 51 - 53 PSI
6 foot electrical cord
CO2 Cylinder + Check Valve + Permaseal + CO2 Tubing
Select one or two 5lb aluminum CO2 cylinders to meet your needs. Cylinder ships empty.
Check valve permits flow in one direction only.
Brass permaseal provides a permanent seal for the connection between your CO2 regulator and cylinder.
CO2 resistant, high pressure rated tubing. This is not silicone tubing, with our tubing no CO2 will be wasted. Quantity: 10 feet
Shipping & Lifetime Warranty
Current lead time of 1-3 business days. Orders ship in 1-3 business days.
We do not accept returns on CO2 regulators or CO2 systems.
GLA GRO-series regulators are covered under a LIFETIME warranty.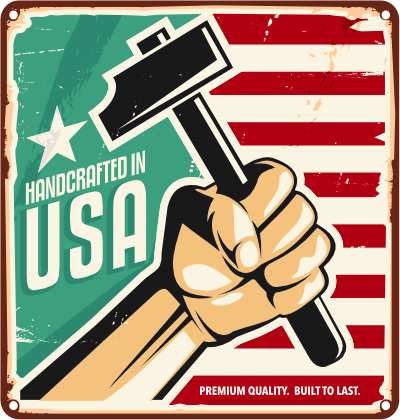 SKU:

153201
8 Reviews
GLA Grow system
So happy with it!
Alec Killian
7th Oct 2019
Repeat purchase
I lost my first unit in a cross country move. I knew I would be dissapointed by a different replacement. The directions were easy to follow and all my connections were good the first time around also, the gas cylinder was cheaper than I could source it myself.
David Mayhew
29th Sep 2019
CO2 System
Purchased one of GLAs co2 systems and Im very happy with this system. It works very well and is of very good quality. Their customer support is A+ with a friendly and fast response. I will recommend them to anyone looking for a co2 system.
Great All Around
Products where packaged securely (best I've ever seen). Setup was a snap with easy to follow instructions. Bubble count was easy to set and remains consistent. Customer Service is second to none. Glad I sprung for a GLA setup. WELL WORTH THE INVESTMENT!!!
Outstanding!
Setting it up was easy. After setup, it's an experiment until you get the ppm right but the needle valve makes fine tuning a snap. Customer service is also excellent
Benjamin S. Henning
16th Jun 2019
So far so excellent
First co2 system so I jumped right in with the gro1 with the two block manifold. Setup was very simple and so far everything is working perfectly. If it continues to work this way they're will be no issues with the 5 star rating which I'm assuming will be the case.
Leonel Renteria
25th Feb 2019
Awesome product
It was a bit intimidating at first, but assembly was easy.. overall I would recommend it to anyone looking into a co2 system
Heath Warren
17th Jan 2019
Excellent product and great customer service
I have wanted one of your GLA CO2 systems for several years and was finally at point where I felt comfortable making the investment. I made the purchase, but not for myself. I gave this system to my Dad who also loves keeping planted aquariums. At first I think he thought there was going to be a lot of reading and research necessary but he said it was so easy to get setup! Thanks for answering my emails and shipping so quickly right before Christmas.
Add a Review