AGA AQUATIC GARDENERS CONVENTION 2017 - DENVER, COLORADO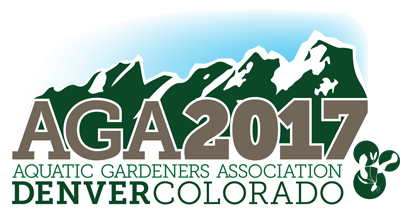 Green Leaf Aquariums is proud to sponsor the 2017 AGA Convention, hosted by the Colorado Aquarium Society, at the Denver Airport Marriott at Gateway Park April 28 - 30!
Activities include:
Five amazing speakers, including keynote Luca Galarraga from Aquabasein Brazil
Field trip to the Denver Zoo and quick tour of Denver
Nano Aquascaping Workshop
Wabi-Kusa Workshop
Vendor Room
All-Day Aquatic Plant Auction and tag sale
Shipping Station to mail stuff back home
Speakers:
Luca Galarraga Aquascaping (Keynote Presentation)
Rachel O'Leary Shrimp for the Planted Aquarium
Karen Randall Sunken Gardens and Where Do Our Plants Come From? (Banquet)
Bart Laurens Dutch Aquascaping
Ghazanfar Ghori Bucephalandra sp.
Lightning Talks Quick 10-minute presentations from hobbyists and vendors